About Pink Warrior
Angela Bollinger along with her daughter Lydia Catanzarite started Pink Warrior Makeup Artistry because of their love of makeup and artistry. But even more than that - they loved helping others to see just how beautiful they were long before we applied makeup. They added Nina, Angela's youngest child, to the team as an assistant as well as several other talented artists. They know just how lucky they are to have a company together that does so much good for so many.
So I get asked all the time..."Why did you name your business 'Pink Warrior Makeup Artistry'?"  It is way deeper than just liking the color pink or fighting with mascara wands!  In this name I find strength, understanding, patience, fierceness, compassion, hope, loyalty, honesty with some pink pizzazz.
For a good part of my life I fought who I was..who I am.  There was a time that I hated being a girl in school - at least one that wasn't the prettiest, the most popular, or well spoken.  I tried to cover my face with more makeup and hide my gapped teeth with my hand when I smiled.  I was so sensitive and shy.  My feelings would get hurt so easily and my heart ached for others in the same situation.  As I got older I started enjoying who I was a bit more - maybe too much.  Then a bad marriage with bad things made me once again hate being a sensitive woman so I decided to really toughen her up.  I started being "direct" and "emotionless".  I became in a sense "one of the guys" but at the same time used my femininity to get what I thought I wanted but never showing my true self - so for a while - I hated pink.  It used to be my favorite color - then it just signified my weaknesses.
Now - I know that Pink is what made me strong.  Not the color - but actually embracing who I am.  It can be anything for anyone - but for me it was Pink.  I learned that being sensitive and caring doesn't include being a pushover or a door mat.  That I am strong because I am a woman - not in spite of being a woman.  
I have been doing makeup professionally for over 15 years and I am passionate about learning more everyday.
Hi! I'm Lydia, Angela's daughter and business partner. I have been a professional makeup artist for eight years and look forward to many more!
For me, Pink Warrior really began on my mom's lap. Every morning she would sit with me and I would watch as she did her makeup in the morning. As the years went by, she would teach me how
to do my own makeup and would encourage me to experiment with colors and more creative looks. I have an artistic streak and would regularly draw for hours on end. Eventually, I took theatre
classes in highschool and my love for the art of makeup truly blossomed! I absolutely loved creating different characters for our performances and making my classmates shine on the stage.
With a shared passion for makeup and a truly special mother-daughter friendship, Pink Warrior was born!
I feel it is important to make the world a more beautiful place-- not just with makeup, but by how we treat the people around us and also by how we treat ourselves.
I have been a professional makeup artist for eight years and look forward to many more!
Since I was little, my mom, Angela taught me that real beauty lies within and that I should be proud of who I am more than what I look like. She also taught me to help others to see their own worth beyond the physical. It seems like that would not be what a makeup artist would teach, but that is the reason I actually love makeup. Its fun and its creative.
I don't know that I will do makeup professionally for the rest of my life (at the time of writing this I am still in high school). However, I love the fact that I have gotten real world experience assisting both my mother and my sister in Pink Warrior. The opportunities to work with different people and participate in exciting creative projects has helped me in so many different ways.
I'll always be a Pink Warrior regardless of my ultimate career choices.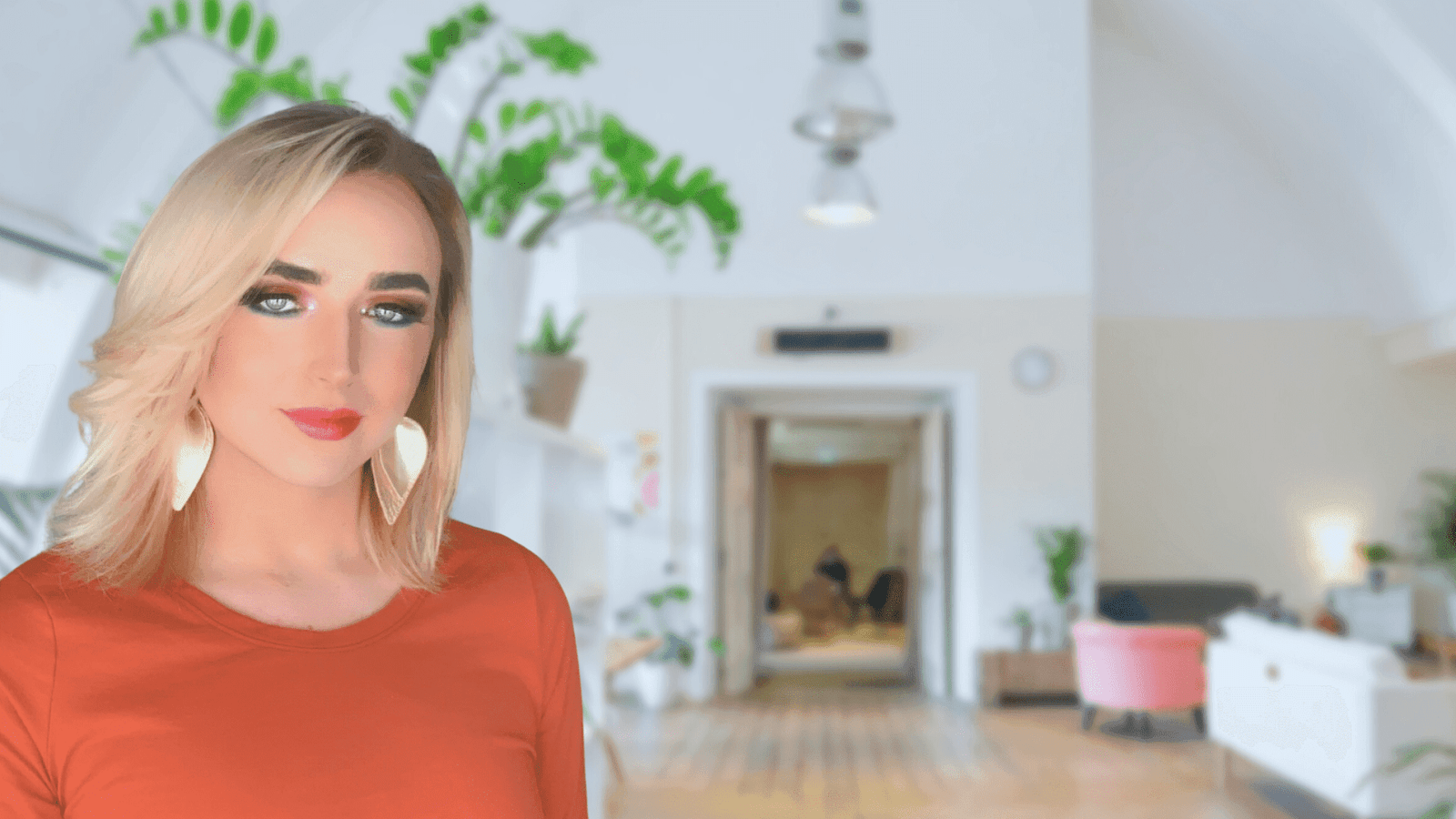 Hi dolls, my name is Caleb, and I am a licensed cosmetologist that graduated from Paul Mitchell the School of Gastonia. Being a professional makeup artist is a dream of mine and I'm pretty sure this dream is becoming my reality.
Growing up, I was picked on and made fun of for everything I did, from the way I talked and acted, to how I would walk and stand with my hand on my hip. I never really understood why I was so different and why I never fit in. I tried to fit in with the other guys but it never felt right to me, it wasn't something I was comfortable with doing. I always liked and gravitated towards the stereotypical "girly" things, and nobody understood that. Everyone tried to get me to be "normal" and "manly" but that girly side was MY normal, I wanted to be beautiful and embrace my femininity!!
It wasn't until high school that I had the opportunity to do just that, and I flourished into who I am today. Being someone who identifies as a Gay, Non-Binary, Hyper Feminine person, makeup and clothes are a key to my identity and having the chance to express who I am is the most important thing. I was able to experiment with makeup and my style; I dressed how I wanted and wore what I wanted, and nobody could stop me. Makeup is my passion and it has been since I can even remember. I have a creative and artistic background which has always been a plus for this passion because it allows me to push the boundaries of my skills and my art. I want to make the world a more beautiful place for everyone I come into contact with, because that's who I am as a person - A loving and caring misfit who always wanted a place to fit in.
Get Updates!
Awesome things are coming!
[forminator_form id="5487″]